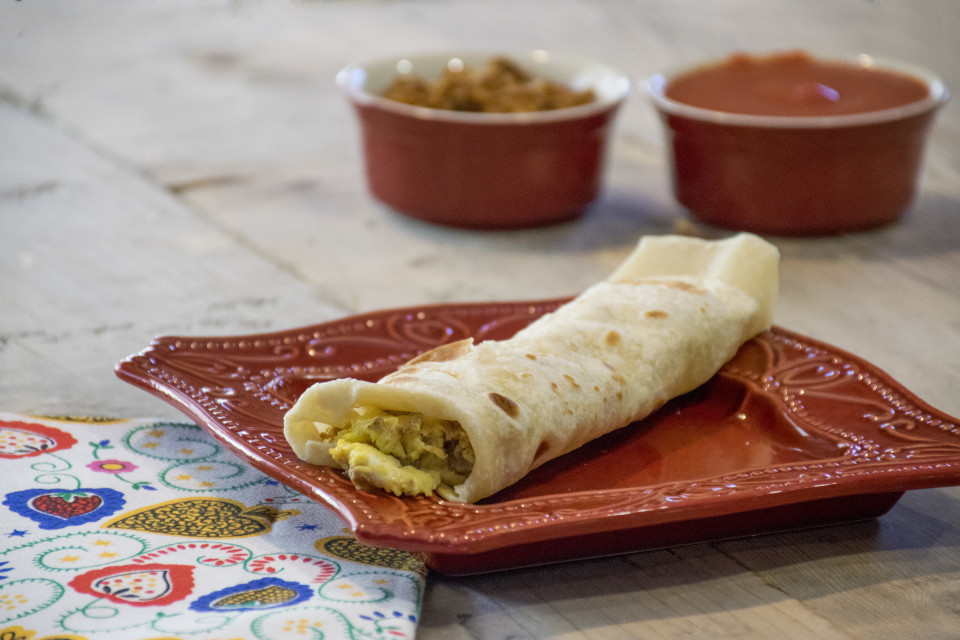 It doesn't have to be breakfast time for you to enjoy a breakfast burrito. You can dress up your burrito anyway you like it, as long as there are eggs in it you can call it a breakfast burrito.
The taco shops here in California often have chorizo in their breakfast burritos, so I decided to try and make my own.
So good, so very good.
You can buy chorizo in many supermarkets, but why would you, when you can make it at home and know exactly what you're eating. The link to homemade Mexican Chorizo is below.
We buy part cooked tortillas at Costco for all our burrito needs. If you do not have access to part cooked tortillas just buy large tortillas from the supermarket. Make sure to heat them up in a frying pan before assembling your burrito.