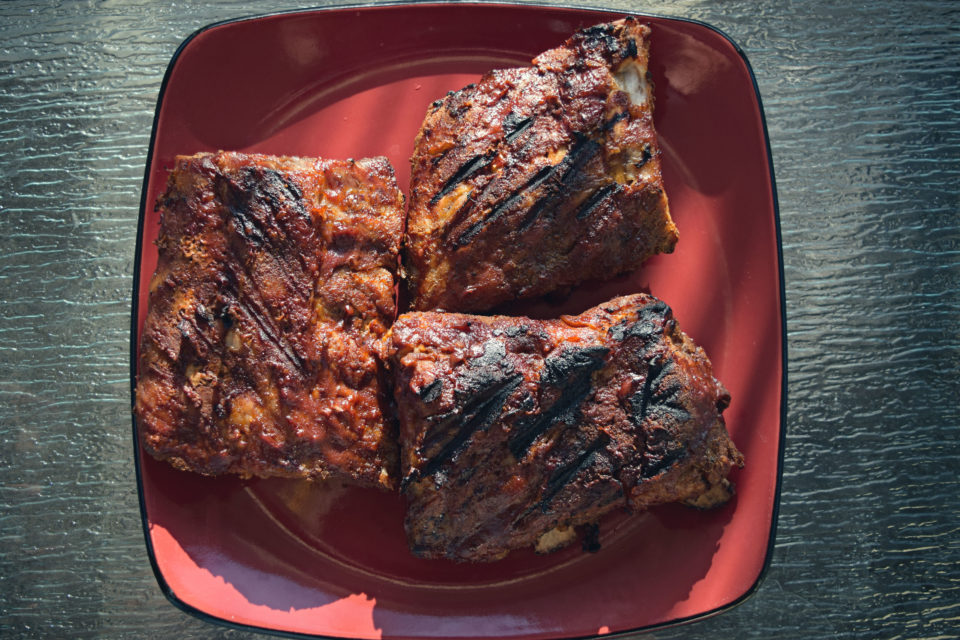 In the pantheon of pork, if bacon is king, then the prince of pork is the humble rib. Ribs have an incredibly delicious fat to meat ratio that is supplemented by the infusion of marrowy succulence from the bones.
To really enjoy the rib experience you need a little bit of crisp on the outside, some tangy smoky flavor and a lot of tender fall-off-the-bone, melt-in-your-mouth pork.
This recipe does not use a smoker, which may seem like sacrilege to the hardcore bbqers out there, but you really don't need any specialist equipment to make ribs at home that the whole family will love.