The sweet roasted beets and parmesan pair perfectly with crunchy roasted pumpkin seeds.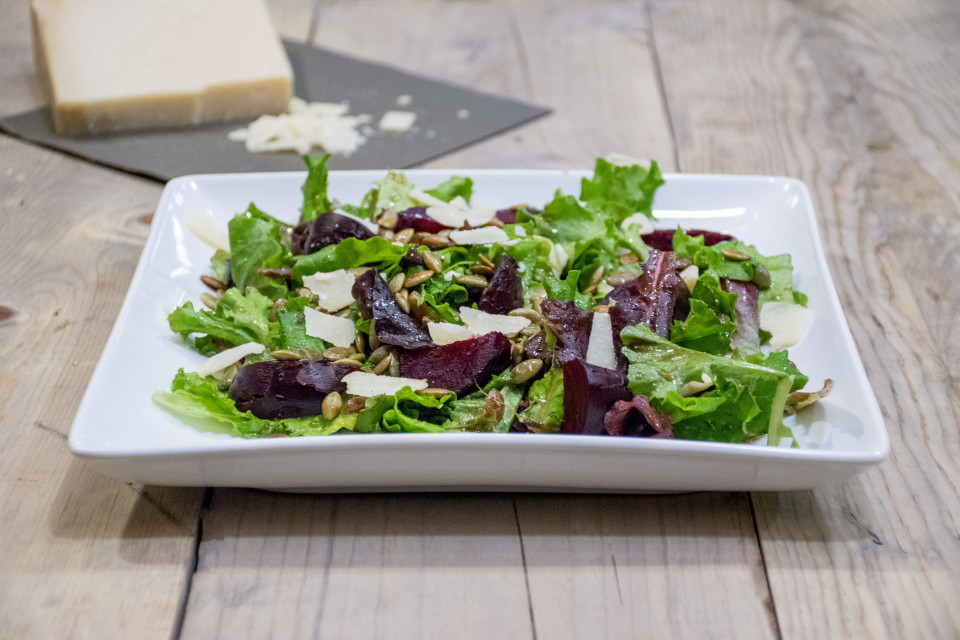 roasted beet, parmesan, mixed greens and pumpkin seed salad
2016-06-05 15:56:10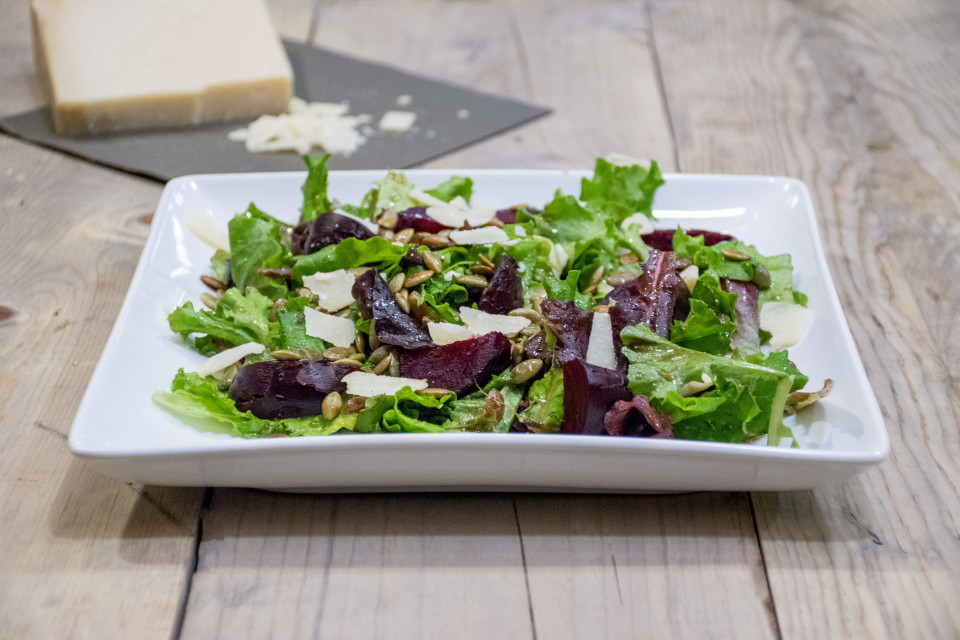 Ingredients
1 1/2 tablespoons balsamic vinegar
1/2 cup olive oil
1 clove crushed garlic
1 tablespoon sugar
1/8 teaspoon salt
3 large handfuls mixed greens
3 beets
1/3 cup pumpkin seeds
2 tablespoons shaved parmesan
Instructions
Preheat oven to 400 Fahrenheit
Wrap whole trimmed beets in foil and roast on a tray in the oven for 30 minutes to an hour (depending on size of beets) until tender.
Remove from oven and peel when cooled.
Slice beets into 8 segments.
Heat 1 teaspoon oil in a small saucepan and toast pumpkin seeds until golden, let cool.
To make dressing, thoroughly whisk together first 5 ingredients.
Mix dressing with greens and plate. Top with beets, pumpkin seeds and parmesan.
RealFoodRealIngredients.com http://www.realfoodrealingredients.com/
Tagged In:
autumn
,
balsamic
,
beet
,
beetroot
,
beets
,
fall
,
gluten-free
,
greens
,
healthy
,
meat free
,
mixed greens
,
olive oil
,
parmesan
,
pepitas
,
pumpkin seeds
,
salad
,
vegetarian