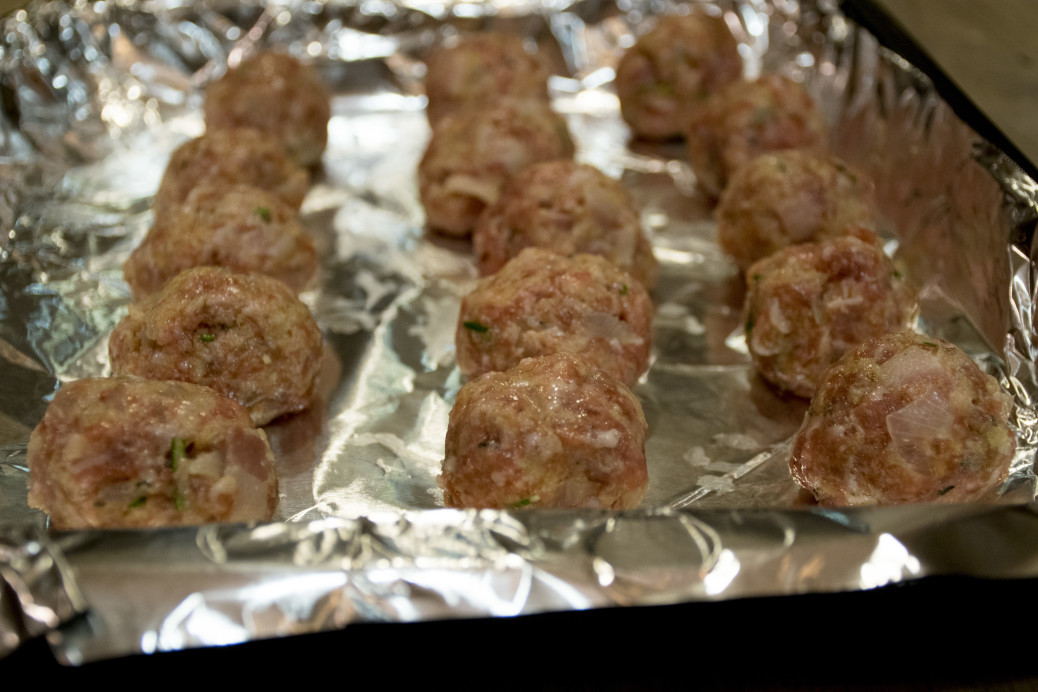 I love having a roast Turkey dinner at Thanksgiving and Christmas but not because of the turkey itself. Turkey is good, but the sides are what I really love and one of my favorite sides are these delicious stuffing balls.
I make them in a ball shape as I love the crispy part of the stuffing and this will maximize the crispy outside. I made log shapes ones once, but they had much less visual appeal (don't go there).
You can make these with any good quality breakfast sausage, but if you really want to make them from scratch, make your own sausage meat – breakfast sausage recipe
This recipe makes 16 stuffing balls, but I usually double up the recipe as these delectable balls of flavor make a plain leftover turkey sandwich phenomenal. They are also great sliced and fried as part of a post Thanksgiving/Christmas breakfast with fried eggs and bacon. Or you can fly some slices, put them on a toasted english muffin and top with poached egg. Oh stuffing balls, I love you so, let me count the ways…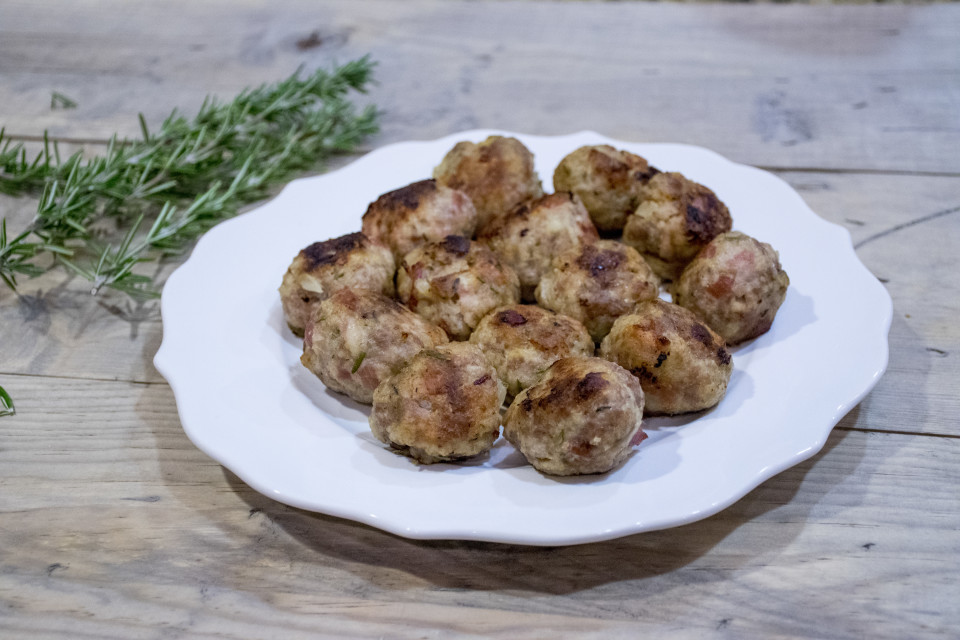 thanksgiving and christmas stuffing balls
2016-06-13 20:37:56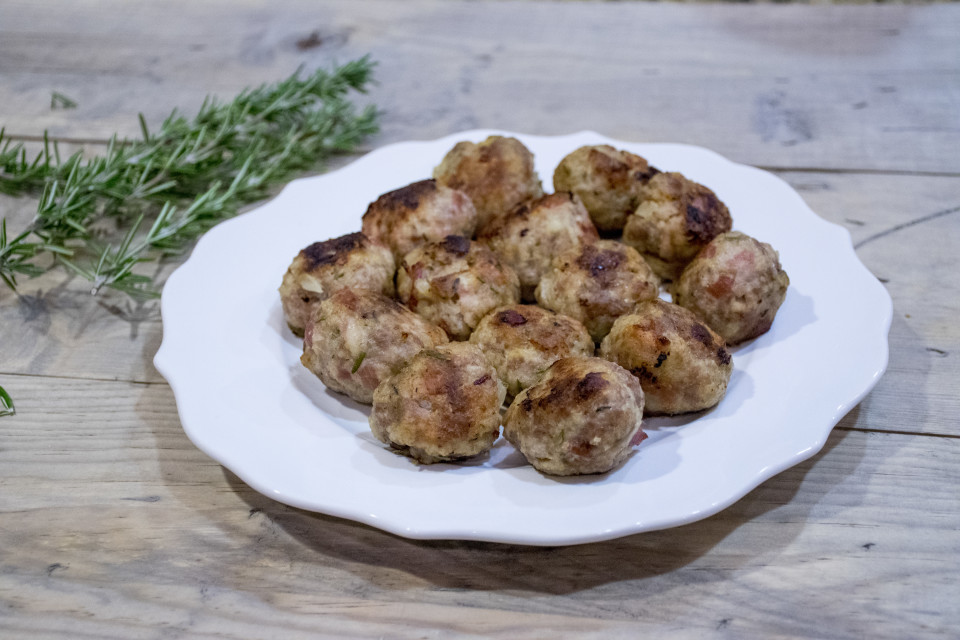 Ingredients
3/4 cup of panko bread crumbs (use gluten-free breadcrumbs to make them gluten-free)
1 egg
1 lb 2 oz good quality breakfast sausage - casings removed or make your own homemade breakfast sausage
1/2 lb of smoked bacon (streaky for those of you in the UK
2 cloves of garlic finely chopped, pressed or grated through a microplane
2 sprigs of fresh rosemary
black pepper to taste
2 small onions or 1 large
Instructions
Turn the oven to 375
Dice the onions, and cut the bacon into 1/4 inch pieces.
Chop the rosemary finely. I often cut it off the branch with scissors.
Fry the onions, bacon, garlic and rosemary until the onions are translucent and beginning to brown. Remove from heat and set aside to cool.
Remove the sausage casings if your sausage is cased. Mix everything together in a large bowl with your hands or the flat paddle on a KitchenAid mixer.
Make 1 to 1 1/2 inch balls with your hands and add to a foil lined baking tray. Bake in the oven (turning every 5 minutes or so) until the balls are browned and reach an internal temperature of 160 degrees farenheight.
Frequent turning ensures an even browning and prevents the balls from sticking to your baking tray.
Balls can be made in advance and reheated just prior to serving. Leftovers are to be encouraged, see above.
RealFoodRealIngredients.com http://www.realfoodrealingredients.com/